We are a Manufacturer of Universal Boat Windshields for the Marine Industry
Tired of Looking through that old broken and crazed Boat Windshield?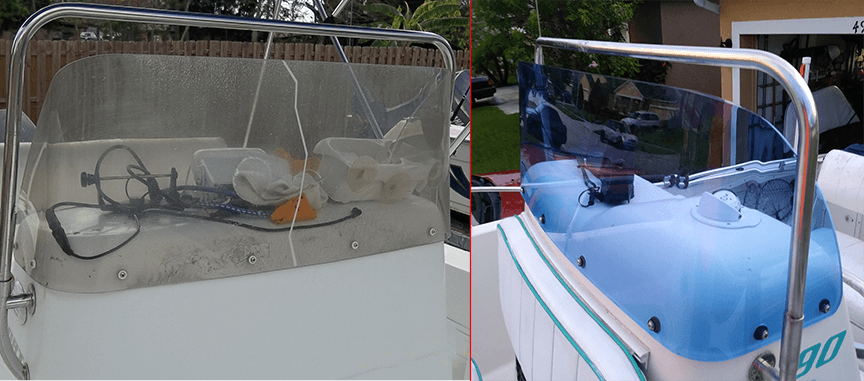 We can help! No mold charges in most cases. If you do not find a match on our web-site, we will not only replicate your old Windshield when you send it in, but we will Ship back your newly made Windshield with free shipping (Up to $100)! (This only applies to Windshields that are not alreay on our web-site)
To start, first click this link to search for your Windshield on our web-site. If you do not find a match then submit a quote form and we will help you get started on replicating your old shield!
"How our Process Works"
Search the list Click Here for the correct Manufacturer of your boat. Click the link and carefully search to find your specific year, size, and model of boat. Compare the shape and contour as well as the inside measurements of your old shield or console to make sure you have a match. If you do not see your specific year, and size boat we have no information on it and cannot vouch for a proper fit.*We do not offer opinions or comparisons without the old shield in hand to test on our molds. You must have the Authorization to send one in. If you did not find a match you can submit a "Quote Form" to send in your old Windshield or provide measurements if you have no Windshield. Please do your Search First before submitting a Quote Form.